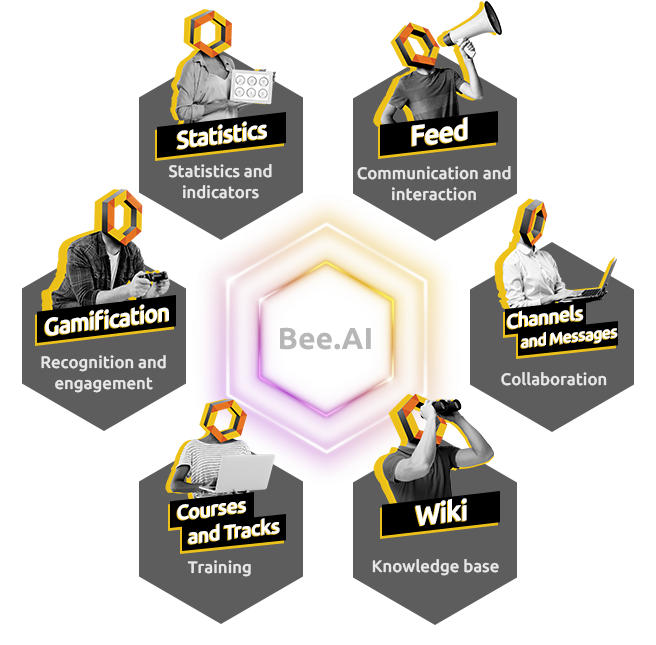 Everything your team
needs in one place
Communication, knowledge base,
training and recognition
Explore campaigns and posts for video, image, or .gif content with unique learning analytics and content relevance capabilities. Create your communication channel directly with the operation and keep everyone up to date on a day-to-day basis. Users can react to content and ask questions through comments and mentions, generating greater engagement and adherence in relation to traditional models of LMS and E-learning.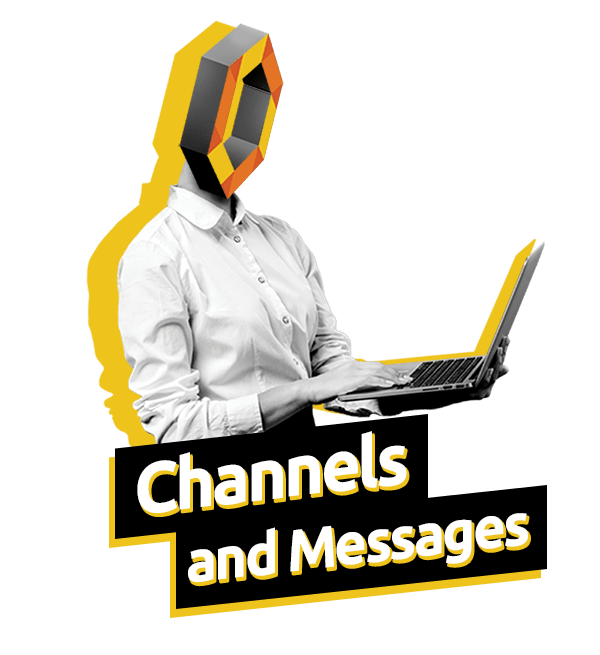 Create channels for quickly and centrally exchanging information. Organize the subjects by topics, specific topics, teams and see the collaboration happen. With local or remote teams stay in control of information with public or private channels. A powerful tool for corporate engagement and collective doubt solving! All conversations are stored and available to administrators.
Build a powerful knowledge base with the Beedoo Wiki! Empower your team with all the information of processes and operation procedures centralized on our Wiki, that's already suitable for the LGPD. Get access control, views, downloads, version history, and more. Include attachments of various types and formats (Scorm, PDF, ppt, xls, doc, mp4, etc.), use videos to exemplify processes and procedures directly in Beedoo. All this organized and indexed with a powerful search to speed up access to the right information at the right time.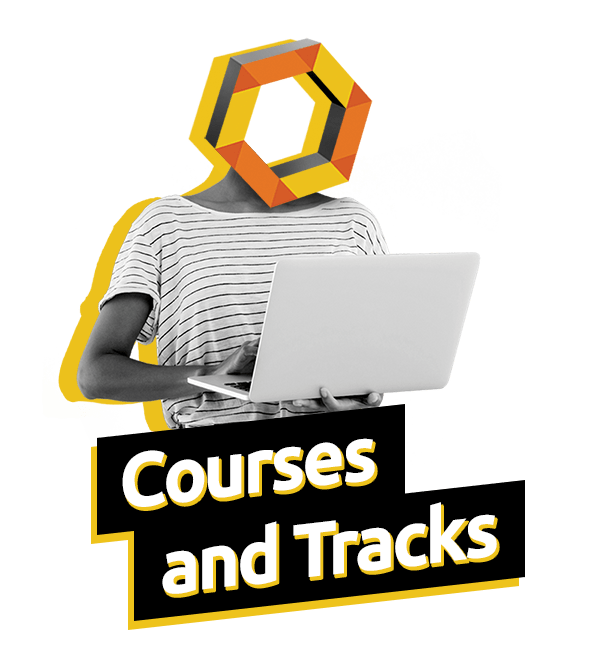 Simple, fast, and intuitive, Beedoo has created the concept of Fast Learning™, the LMS you need in your operation. Engage your employees in a light and fun social learning experience. Organize content, manage, and centralize learning activities in formats that drive team engagement. Give the team the autonomy to development courses, publish content tracks, and get results assessments quickly. Be free to use the content in various formats: SCORM, PPT, PDF, DOC, XLS, MP4, External Links and more… You can still use your own content from Wiki or Beedoo Feed to create your courses, that's abeedooct!
Have a team engaged and motivated with Beedoo's gamification features. Quickly create and customize a reward model with themes suitable for your operation. A smart, fun, and fully integrated solution with a prize store, to stimulate engagement and reward your team's results.
Learn everything in real time! Statistics and management data are not lacking in Beedoo, from micro to macro, have control of the main indicators in each of our functionalities. View, for example, Adherence and Hits metrics, even lists of views, who didn't respond to tests, and more.