Turbine your ship with
our Power Apps
Learn about the additional features that will
maximize your experience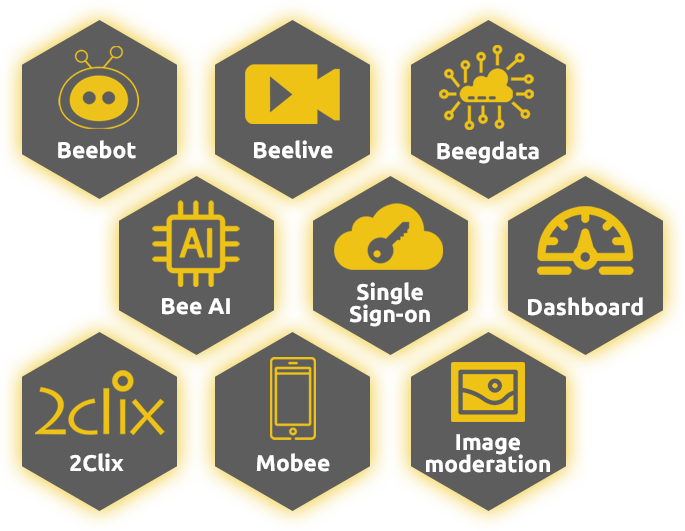 Your Smart Assistant integrated with wiki. Beebot answers users' questions using natural language, recommends content with video tutorials, and manages to perform a walkthrough with the user to answer questions ("Decision tree") through direct programming in IBM WATSON* *Recommended to keep an analyst responsible for programming and updating.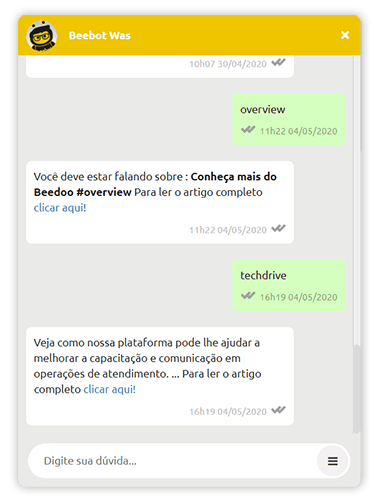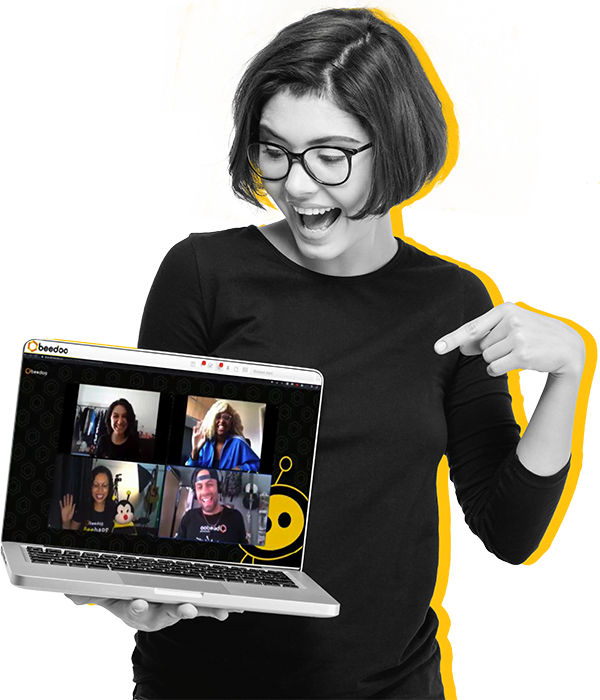 Have your own video calling tool for real-time online training or meetings, integrated with Beedoo. All video calling features, such as:
Raise your hand
Chat
Blur background
Share the screen
Permission of access (public or restricted)
Statistical usage reports
Complete management and more…
Count on Beeg.Data to generate reports in a self-service way! Through Big Data and Data Lake technology, Beedoo operates a set of technologies capable of analyzing large amounts of data for the generation of important insights and results, providing reports and statistics of any interaction, operational indicators or data generated on the platform by users. In addition, through the APIs, you can integrate Beedoo with Power BI, Tableau, or Google Data Studio. Deliver powerful insights to Beedoo's content administrators or designers, all simply and quickly. The reports, analyses, and statistics in your own way, customized for your operation.
The Artificial Intelligence of Beedoo (Bee.AI) was created through an algorithm capable of developing customized tracks for everyone, considering 7 parameters to recommend more accurately, being them: performance indicators, feedbacks, trends and updates, recent searches, preferences and mood, most viewed content, and test results. All this to ensure an individual and unique learning for your collaborator. The right training, for the right people at the right time, wherever your team is.
With SSO integration through ADFS, AD Azure or KeyCloack, users will not need login and password, being able to access Beedoo through a portal of your company, facilitating the administration of users and passwords in operation.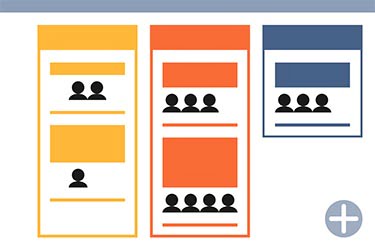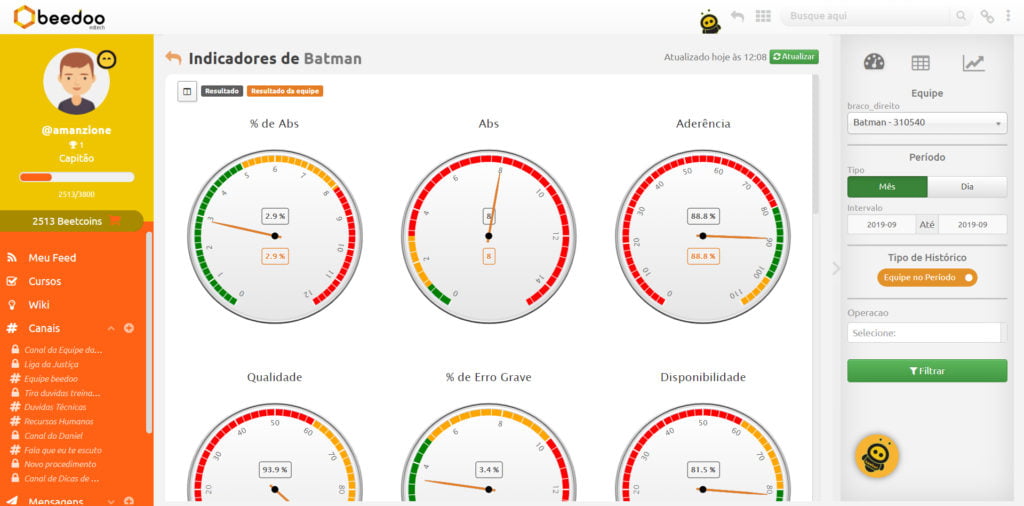 Import your performance indicators and see the results happen with Gamification integrated into your rewards store within Beedoo. With our Dashboard enabled you will have a visual management tool for your team, where leaders and attendants can analyze their results and search for the best performance through goals and scores. AHT, Absenteeism, Adherence, Sales, Retentions, Agreements and more… customize the indicators by operation, so your entire team can be evaluated appropriately.
Have your 2Clix quality monitoring integrated with Beedoo. Users have quick access without switching platform to their feedbacks, Wiki content targeted according to their monitoring and more. All this generating points automatically according to performance.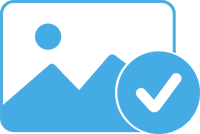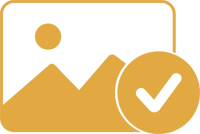 Beedoo allows you to create groups of images that can be automatically analyzed and blocked using Artificial Intelligence (AI). You can use this feature to block images such as Rankings that cannot be disclosed in accordance with NR17.